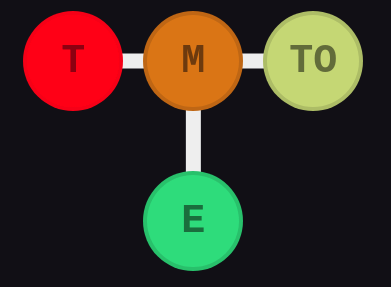 Play the mod (Warning: Default theme is LIGHT)
Look at the source code, not sure why you would want to
A kind of odd mod. Made for Christmas in 2020.
The tree goes up, not down, and there's only 4 layers. I kinda ran out of ideas, and you can see the progression of me getting more and more desperate for Christmas-themed "things".
The second elf buyable doesn't have an effect and the game is balanced around it not. I might try to make something like this again for 2021 if TMT-X is out by December.