Because after playing 30 of these games, the default theme gets kind of boring, and I've never been a fan of the aqua theme. My ideas would be the following:
Something inspired by Phantasmagoria's 2 mailbox. Perhaps a light purple theme.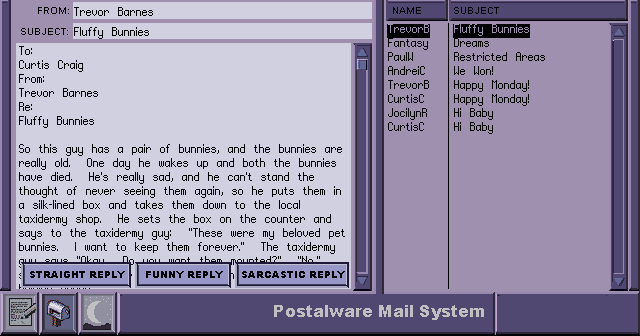 Or something inspired by .hack's desktop. I know this image is edited, but it'd likely be really cool.

Well, I'm just tossing ideas here. What kind of theme do you want to see?